Product Description
As an innovative pioneer of power quality problems and solutions, the FGSVG high voltage Static Synchronous Compensator has a variety of operating modes to greatly meet user needs. The operating modes include: constant device reactive power mode, constant checkpoint reactive power mode, constant checkpoint power factor mode, constant checkpoint voltage mode, load compensation mode, target value can be changed in real time. The film capacitor life of the FGSVG static var generator is more than 10 years. For specification, please download the pdf.
STATCOM Systems Structure
Three parts: control cabinet, power cabinet, and reactor cabinet. Among them, the power cabinet achieves great uniformity, which facilitates the expansion and stability of product capacity.
Control cabinet is composed of switching device, buffer piece, data acquisition device, control box, logic controller, HMI and secondary power system, the function for every device is switching of the main circuit, bus buffer when the module is charging, switching quantity, analog quantity acquisition, data processing, logical control, set and display parameters and waveform recording, processing the power supply to achieve stability of the control system. Power cabinet is composed of power unit and forced air cooling system / water cooled. the function for each device is cascading signals into specific amplitudes and phases based on voltage, forcing cooling of the module unit. Reactor cabinet mainly contains reactor, the function of reactor is realizing the grid connection of reactive voltage source and filter current.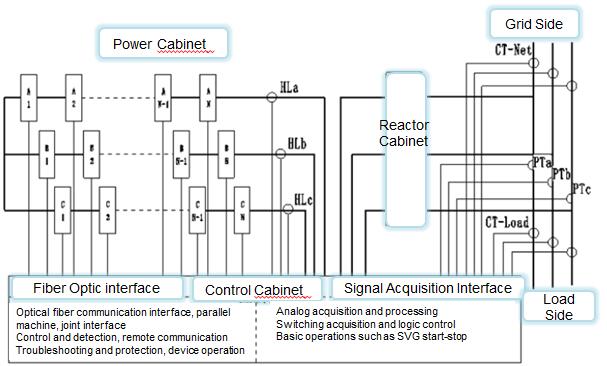 Operating Principle
The basic principle of FGSVG high voltage dynamic reactive power compensation device statcom solutions is to connect the controllable H-bridge circuit to the grid through the reactor, adjust the amplitude and phase of the bridge circuit output voltage, or directly control its output current, so that the circuit absorbs or emits The purpose of meeting the reactive current of the grid demand and realizing dynamic reactive power compensation is shown in the following table.
Zero load operation: U1=Us,IL=0,SVG neither absorbs nor generates reactive power.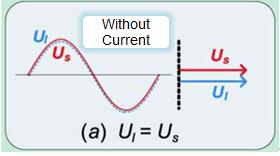 Output capactive reactive: U1>Us, IL a leading current whose amplititude can be continuously controlled by adjusting U1, there by continuously adjusting the reactive power generated by SVG.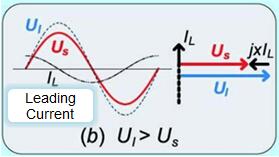 Output sensible reactive: U1<Us, IL is a lagging current. In this case, the reactive power absorbed by SVG can be controlled continuously.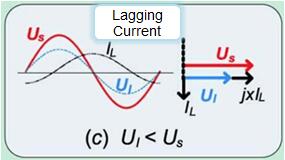 FGSVG Static Synchronous Compensator Series Features
The easy-to-operate, high-performance, high-reliability FGSVG series products are designed to meet the urgent needs of users to improve the power factor of power transmission and distribution grids, control harmonics, and compensate for negative sequence currents. They have the following characteristics:
● The power unit adopts a one-time molding die structure, which has strong versatility, can realize common parts of serialized products, and the power unit primary terminal and secondary signal interface are unified, which is convenient for later maintenance.
● The power unit is installed with power connectors to facilitate on-site installation, maintenance, and effectively improve efficiency.
● The life of the film capacitor is more than 10 years. Capacitor manufacturers provide TUV-certified proof to eliminate the use of oil-immersed capacitors.
● Dynamic response speed is fast, response time is ≤ 5ms.
● Total harmonic current distortion (THDi) ≤ 3%.
● A variety of operating modes greatly meet user needs, operating modes are: constant device reactive power mode, constant checkpoint reactive power mode, constant checkpoint power factor mode, constant checkpoint voltage mode, load compensation mode, target value Can be changed in real time.
● Track load changes in real time, dynamically and continuously compensate reactive power, improve system power factor, control harmonics in real time, compensate negative sequence current, and improve grid power supply quality.
● Suppress voltage flicker, improve voltage quality, and stabilize system voltage.
● FGSVG circuit parameters are carefully designed to generate low heat, high efficiency and low operating cost.
● The equipment is compact and has a small footprint.
● The dust filter is easy to maintain and can clean the filter safely and conveniently without stopping the machine.
● The main circuit adopts the H-bridge power unit chain type series structure composed of IGBTs. Each phase consists of multiple identical power units. The whole machine outputs a stepped wave formed by superposition of PWM waveforms, which approximates sinusoidal and has good sine chord after output reactance filtering. .
● FGSVG adopts redundant design and modular design to meet the high reliability requirements of the system.
● Modular design of power circuit, easy maintenance and good interchangeability.
● Complete protection function, with over-voltage, over-current, unit over-heating, non-uniform pressure protection, etc., and can realize waveform recording of faults at an instant, easy to identify fault points, easy to maintain, and high operational reliability.
● Perfect interaction with the on-site signals, Ethernet, 485 and other communication interfaces, support MODBUS_RTU, power CDT protocol, IEC104 and user-defined communication protocols.
● Man-machine interface friendly display, in addition to real-time digital and analog display, running historical event record, historical curve record query, unit status monitoring, system information query, historical fault query and other functions, also has the system after power transmission Features such as inspection, one-button start-stop, time-sharing control, oscilloscope (AD channel forced recording), fault transient voltage/current waveform recording, etc.
● The FGSVG design includes an interface for use with the FC to achieve an effective combination of fixed and dynamic compensation, providing users with a more economical and flexible compensation solution.
● There is no transient impact when switching, no closing current, no arc re-ignition, no need to discharge and then re-inject.
● When connecting to the system, it is not necessary to consider the phase sequence of the AC system, and the connection is convenient.
● It can be installed in parallel and it is easy to expand capacity. The parallel operation uses optical fiber communication, and the communication speed is fast, and can meet the requirements of real-time compensation intact.
● All components are required to be environmentally tested and reported.
● The control panel is also subjected to environmental testing and EMC testing and reports are issued.
● Have an experimental report issued by a national authority and within the validity period.
● The product has the mining qualification certificate for mining electrical equipment issued by the national coal industry authority.
● Has many years of manufacturing experience in similar products, and has rich application experience in coal, metallurgy, photovoltaic and other industries.
Main Specification
● Rated capacity: ±1Mvar~±100Mvar;
● Rated voltage: 6kV, 10kV, 27.5kV, 35kV;
● System frequency: 50Hz;
● Overload capability: greater than 120%;
● Response time: ≤ 5ms;
● Active loss: ≤0.8%;
● Total harmonic current distortion (THDi) ≤ 3%;
● Control power supply: 380VAC, 220VAC or 220VDC;
● Reactive power adjustment mode: automatic continuous smooth adjustment of capacitive and inductive;
● Starting power: 5kvar;
● Compensation current resolution: 0.5A;
● Communication interface: communication interface such as Ethernet, RS485 and CAN, high-speed optical fiber communication interface;
● Communication protocol: support MODBUS_RTU, ProfiBUS, power CDT91 protocol, IEC61850-103/104, CANOPEN protocol, user-defined communication protocol (can be freely set on the touch screen);
● Operation mode: constant device reactive power mode, constant checkpoint reactive power mode, constant checkpoint power factor mode, constant checkpoint voltage mode, load compensation mode, time-sharing 96-point control;
● Parallel mode: support multi-machine parallel network operation, multi-bus integrated compensation, support up to 4 groups of FC comprehensive compensation control;
● Protection level: indoor type meets IP20, outdoor type meets IP44.
Protective Function
● The statcom power system uses a comprehensive protection strategy to improve device reliability.
● Protection strategies include device-level protection, device-level protection, and system-level protection.
● The device-level protection has a time limit of no more than 10us, and can be quickly implemented when an overcurrent, overvoltage, or drive signal abnormality is found in the device.
● The operation time limit of the device-level protection is 500-1000us. When the device is found to have abnormal conditions such as overload and high DC voltage, protection is implemented.
● The operating time limit of system-level protection is 5-2000ms. When abnormal conditions such as system voltage loss, system voltage is too high, and cooling system failure are found, protection is implemented.
● The types of protection are as follows:
Bus overvoltage, bus undervoltage, overcurrent, power electronic component damage detection protection, pulse loss, trigger abnormality, overvoltage breakdown, unit module power cabinet over temperature protection input interface, protection output interface control and system power supply abnormality protection functions.
Use Environment
● Storage temperature: -30 ° C ~ +70 ° C
● Operating temperature: -10 ° C ~ +40 ° C
● Relative humidity: monthly average is not more than 90% (25 ° C), no condensation
● Altitude: ≤2000m (special instructions above 2000m)
● Customization is required in marine environment and corrosive environment
● Earthquake intensity: 8 degrees
Product Model Description and Dimensions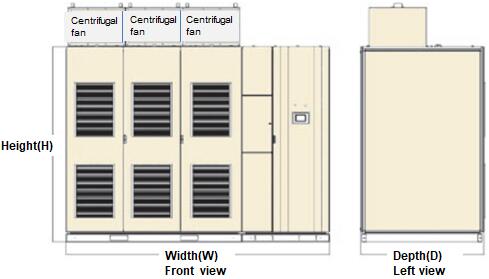 Selection Guide---for more information, please download the attachment.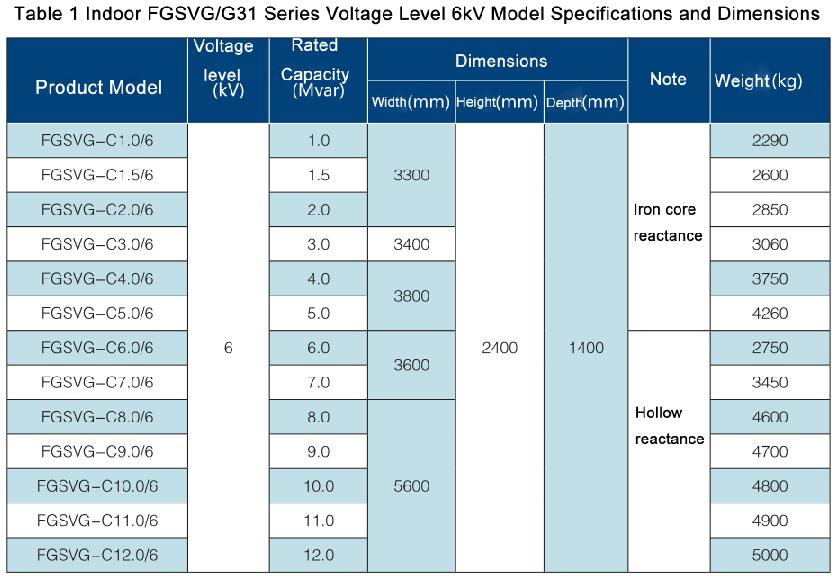 Application
FGSVG series static synchronous series compensator can be widely used in petrochemical, power system, metallurgy, electrified railway, urban construction and other industries, for various asynchronous motors, transformers, thyristor converters, inverters, induction furnaces, lighting equipment, electric arc furnaces, electric power Locomotives, hoists, cranes, punching machines, cranes, elevators, wind turbines, elevators, electric welders, resistance furnaces, quartz melting furnaces and other equipment provide high-quality, high-reliability reactive power compensation and filtering solutions. FGSVG series products can enhance power transmission capacity, reduce power loss, compensate reactive power, control harmonics, suppress flicker, stabilize grid voltage, balance three-phase system, change system damping characteristics, and improve system stability.

Our Service
OEM Service is available
After-sales responding within 24 hours
One to one pre-sales consulting services
We are factory with high-tech professional engineer teams
Technician could be assigned to go abroad to carry out site commissioning and technical training